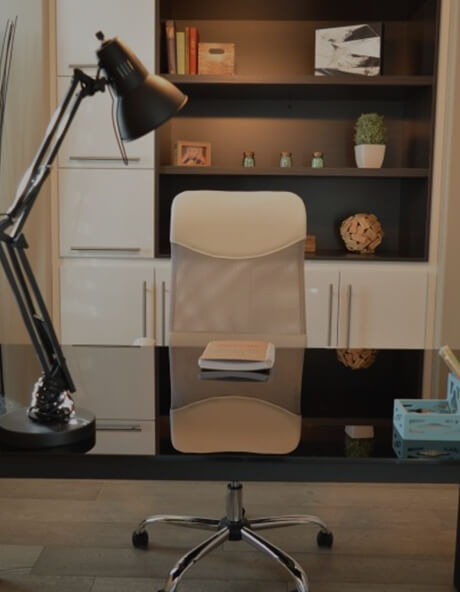 BDLC Legal and Associates Law Firm is the largest law firm in the Bangladesh.
The BDLC Legal and Associates provides legal support to national and foreign businesses, state authorities, international organizations and financial institutions.
The specialists of the BDLC Legal and Associates provide advice on a wide range of legal issues, including dispute resolution in Bangladesh and abroad, corporate law, mergers and acquisitions, project financing and PPP, antitrust practice, support for restructuring and bankruptcy. We also offer our clients legal advice in the field of energy and natural resources, state property management and privatization, ecology, technical regulation and industrial safety, banking law and corporate finance, intellectual property, criminal law, real estate and construction, taxation, family, labor, maritime and transport law, international trade and customs.
In our practice, we combine experience in emerging markets with international professional standards. To solve clients' problems, we offer a comprehensive approach combining legal advice, representing clients in government, interacting with the media and the public and other support.
Our lawyers are recognized experts in various fields of law. with their professional experience they perfectly understand the internal features of the work of state structures, as well as conduct active teaching activities. Specialists of the BDLC Legal and Associates are graduates of the most prestigious law schools and faculties, many of them have been practicing in the USA and Great Britain.
BDLC Legal and Associates specialists take an active part in the life of the business and legal community and are regularly attracted as consultants on various aspects of law by executive, legislative and judicial authorities, as well as national and foreign public organizations.
The BDLC Legal and Associates is an organization based on the membership of the Bureau of Lawyers.
BDLC Legal & Associates have extensive experience in providing services to clients in the following industries
Practice Area and Sector
Startup
Licensing
Tax Advisory
Intellectual Property
Foreign Entity
Audit
Entity Formation
Dispute Resolution
Transactions and Financing
Industry issues
Regulatory issues
Private clients
Deed Writing
Conveyance/Sale Deed

Deed of Heba

Special Power of Attorney

Irrevocable Power of Attorney

Cancellation Power of Attorney

General Power of Attorney

Agreement

Baina Deed

Partition-Instrument/ Deed of Partition

Deed of Partnership
Withdrawal Docs
Namjari
Land Mutation

Rajuk Mutation

City Corporation Mutation
We defend justice by combining initiative and ingenuity with international standards of advocacy.
BDLC Legal and Associates Law Firm was based on three key principles:
-Combining the high academic potential of teachers and graduates of leading universities with international standards and attorney practice skills acquired by members of the company as a result of training and work abroad.
-A fusion of the professional experience of senior partners of the company and their practical capabilities with the skills and energy of the young generation of employees, whose structure allows the company to dynamically develop in the professional and economic aspect.
-Strict adherence to internationally recognized moral and ethical values.
We understand the business of customers, timely identify and energetically solve their problems, being in constant contact with the client. Focusing on the practical result, we set the task and consistently seek its solution.
The resources of our company, its consultants and partners are aimed at bringing benefits to our customers. We work as a single team in which everyone realizes his potential for the benefit of a common goal.
এছাড়া আমরা অভিজ্ঞতা এবং সফলতার সাথে অন্যান্য যে সার্ভিস গুলো দীর্ঘ কয়েক বছর ধরে সেবা দিয়ে আসছি।
ট্রেড লাইসেন্স ।
ই-টিন
ভ্যাট ।
আইআরসি ।
ইআরসি ।
ইনডেন্টিং ।
লিমিটেড কোম্পানি গঠন ।
পার্টনারশীপ কোম্পানি গঠন ।
এনজিও /ফাউন্ডেশন /ট্রাস্ট/সোসাইটি গঠন
ফায়ার ।
কাস্টমস বন্ড ।
কলকারখানা ।
ফ্যাক্টরি প্ল্যান এপ্রবাল
এসোসিয়েশন মেম্বারশীপ ইত্যাদি ।
BIDA সুপারিশনামা / BIDA রিকমেন্ডেশন / এড হক IRC
বন্ডেড ওয়্যারহাউস (CBC)
কনস্ট্রাকশন সার্টিফিকেট
কপিরাইট
পরিবেশ সনদ
এক্সপ্লোসিভ
বিএসটিআই
বয়লার
পেটেন্ট এবং ট্রেড্মার্ক
ওয়ার্ক পারমিট BIDA and BEPZA
BERC লাইসেন্স
BRTA লাইসেন্স
এসিড লাইসেন্স
ড্র্যাগ এন্ড কসমেটিকস লাইসেন্স
প্রজেক্ট প্রোফাইল ।
মাষ্টার এলসি ট্রান্সফার ।
ব্যাক্তি ট্যাক্স রিটার্ণ ফাইলিং ।
কোম্পানি ট্যাক্স রিটার্ণ ফাইলিং ।
ভ্যাট রিটার্ণ ফাইলিং ।
এ্যাকাউন্টিং ও অডিট ।
জয়েন্ট স্টক কোম্পানির রিটার্ণ ফাইলিং ।
কাস্টমস অডিট ইত্যাদি ।
ইজিপি রেজিস্ট্রেশন ও টেন্ডার সাবমিট করে থাকি
Core Services :
New Company ( Local, JV & Foreign), Society, Foundation, Trust, Partnership, TO, Club Registration in RJSC&F
ETIN opening & Income Tax Return preparation for corporate and personal.
New VAT Registration certificate & Preparation of Monthly VAT Return.
Registration of Liaison /Branch office or Industrial project registration in BIDA
Membership Certificate & Permission from related chamber, association & Ministry.
IRC, ERC & Indenting IRC
Approval and Renewal of Work permit
Special Audit, Preparation of Annual General Meeting, EGM and other meeting & minutes and Other commercial & secretarial assignments of the Company
C & F services for Imported and Exported products.
Others Business services as per requirements our clients.